Photo of the Day
Though winter is almost officially upon us, I don't presently have any newer images to fit that theme, so here's one from a short while ago that clings to autumn and just won't let go. These fiery leaves come to you from Longshaw Estates in the Peak district.
Click to see a larger image: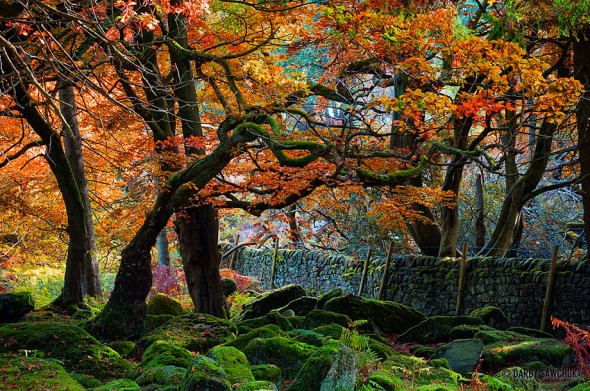 ---
Photo of the Day
As autumn winds down, today's photo of the day brings a bit of vestigial life in the form of some diminutive mushrooms at one of my favourite spots in the Peak District: Longshaw Estates. I'm no mycologist (yes, I had to look that up) so I'm afraid I can't tell you what kind of fungi we're looking at here. They're small, they're cute, and from the looks of it, a little bit slimy. Anyone know what species we're dealing with or does that just describe most mushrooms?
Click to see the photo on a black background: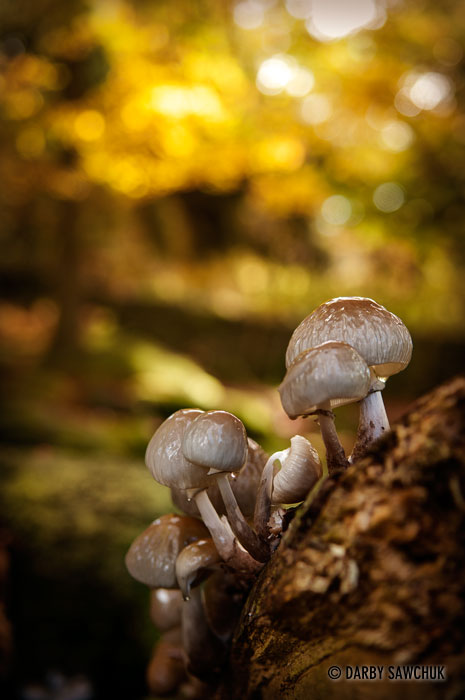 ---