On the way to Everest, Above the Clouds
Photo of the Day
It's been almost a year since I visited Nepal. That's far too long for me to have a cache of unshared photos from that wonderful country, so I'll try to rectify that over the next little while.
The highlight of the trip was standing with the Himalayas towering overhead. For this photo, I woke before dawn and hiked up from Namche Bazaar to a lookout point where I could watch the clouds roll up from the valley below. About a minute after taking this photo, I was enveloped in grey and couldn't see a thing.
Click to see a larger image: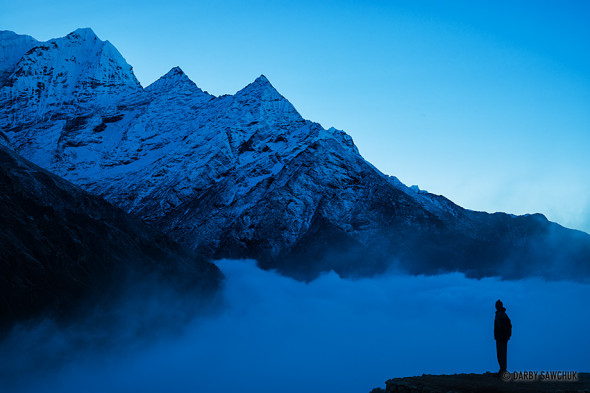 Leave a Reply
By continuing to use the site, you agree to the use of cookies. more information
The cookie settings on this website are set to "allow cookies" to give you the best browsing experience possible. If you continue to use this website without changing your cookie settings or you click "Accept" below then you are consenting to this.