The View to Lhotse
Photo of the Day
There comes a point on the Everest trail when you find yourself incapable of properly watching your step because of the views. The mountains that were already towering above you somehow find a way to become ever more dramatic and iconic. Their permanently snowy peaks inspire awe and before too long, you have to stop not just because the altitude has made you breathless, but the view demands that you pause to appreciate it.
Here is one such view as Lhotse, the fourth tallest mountain in the world, rises behind a stupa built as a memorial to Tenzing Norgay above Namche Bazaar.
Click to see a larger image: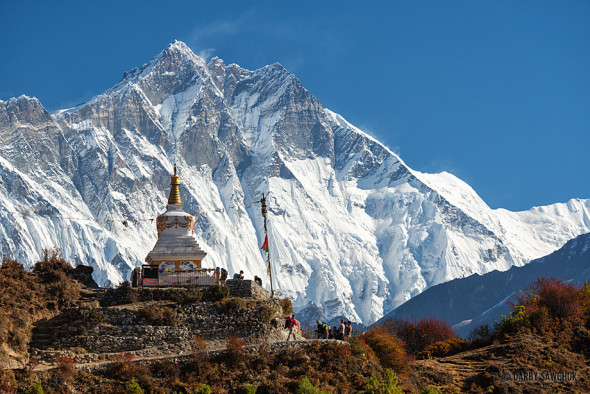 Leave a Reply
By continuing to use the site, you agree to the use of cookies. more information
The cookie settings on this website are set to "allow cookies" to give you the best browsing experience possible. If you continue to use this website without changing your cookie settings or you click "Accept" below then you are consenting to this.