Autumn Mushrooms in the Peak District
Photo of the Day
As autumn winds down, today's photo of the day brings a bit of vestigial life in the form of some diminutive mushrooms at one of my favourite spots in the Peak District: Longshaw Estates. I'm no mycologist (yes, I had to look that up) so I'm afraid I can't tell you what kind of fungi we're looking at here. They're small, they're cute, and from the looks of it, a little bit slimy. Anyone know what species we're dealing with or does that just describe most mushrooms?
Click to see the photo on a black background: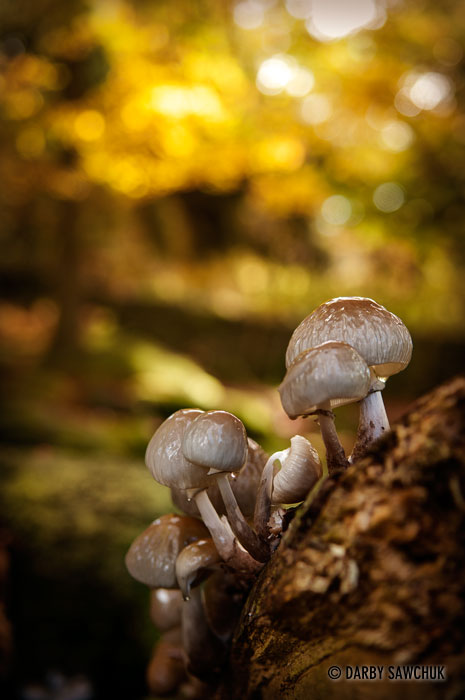 Leave a Reply
By continuing to use the site, you agree to the use of cookies. more information
The cookie settings on this website are set to "allow cookies" to give you the best browsing experience possible. If you continue to use this website without changing your cookie settings or you click "Accept" below then you are consenting to this.