Mount Machhapuchchhre from Tadapani
Photo of the Day
There's little better than being able to wake up, walk outside and see a view like this. That's just what you can do if you're staying in Tadapani, Nepal whilst hiking the Ghorepani Loop.
Here, fellow lodgers at the local guesthouses have woken early to watch the first rays of the sunrise hit Mount Machhapuchchhre also know as Fish Tail for its distinctive double-summit shape.
Click to see a larger image: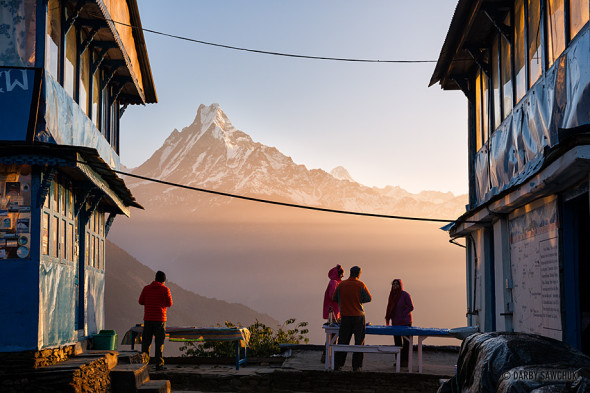 Leave a Reply
By continuing to use the site, you agree to the use of cookies. more information
The cookie settings on this website are set to "allow cookies" to give you the best browsing experience possible. If you continue to use this website without changing your cookie settings or you click "Accept" below then you are consenting to this.