Neist Point Lighthouse
Photo of the Day
Here's another one from the beautiful Isle of Skye in Scotland. I could explore that place for weeks…
This image is from Neist Point, a rocky promontory that extends out from the Westernmost part of Skye. The drive there follows one of the island's ridiculously narrow roads covered in sleeping sheep and stops a short walk from the cliff tops towering over the ocean. There is a walk down to the lighthouse pictured below, but I was more interested in this dramatic perspective with the cliffs rising above the land and sea.
Click to see the image on a black background: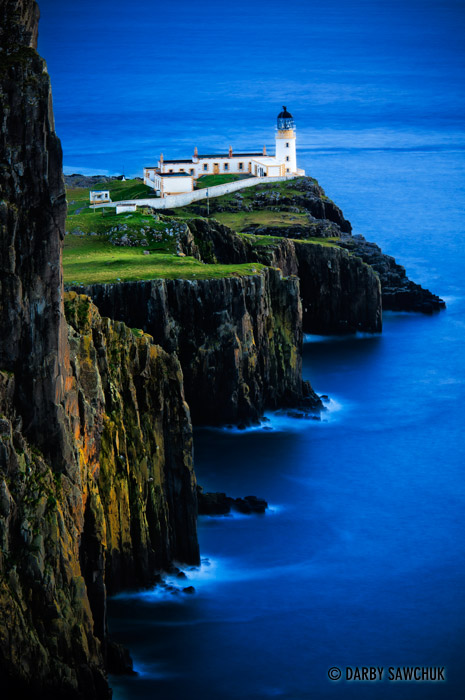 Leave a Reply
By continuing to use the site, you agree to the use of cookies. more information
The cookie settings on this website are set to "allow cookies" to give you the best browsing experience possible. If you continue to use this website without changing your cookie settings or you click "Accept" below then you are consenting to this.