Panorama of the Storr
Photo of the Day
A while ago I posted this image of the Old Man of Storr on the Isle of Skye, Scotland.
Today's image comes from the opposite side of the Old Man. It was a breathtaking walk to get all the way around that took me to the summit of the Storr where a crystal-clear day allowed me to see almost the whole Isle of Skye in a 360-degree view. As evidenced by this photo, the views didn't stop as I made my descent. This brilliant day gave me a great view of the magnificent rocks towering over the landscape.
Click to see a larger image: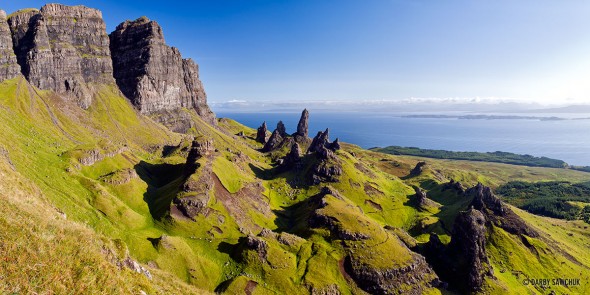 Leave a Reply
By continuing to use the site, you agree to the use of cookies. more information
The cookie settings on this website are set to "allow cookies" to give you the best browsing experience possible. If you continue to use this website without changing your cookie settings or you click "Accept" below then you are consenting to this.