Photo of the Day: Godrevy Lighthouse
I've been back from Cornwall for a few days now, but unfortunately, I haven't had much time to go through my photos. A few people have been prodding me to see some images, so I've picked one out that should satisfy folks for a little while at least.
This lighthouse sits off the edge of Godrevy Point in Cornwall. Nearby beaches are surfer friendly and local, wannabe stuntmen find high rock outcrops at high tide and launch themselves into the ocean. That's all a bit more cheery than the photo below. I was going for a bit of a dark, Shutter Island feel with this image and I think the blue of dusk combined with the ominous clouds manage to give the jagged rocks and distant lighthouse the right mood.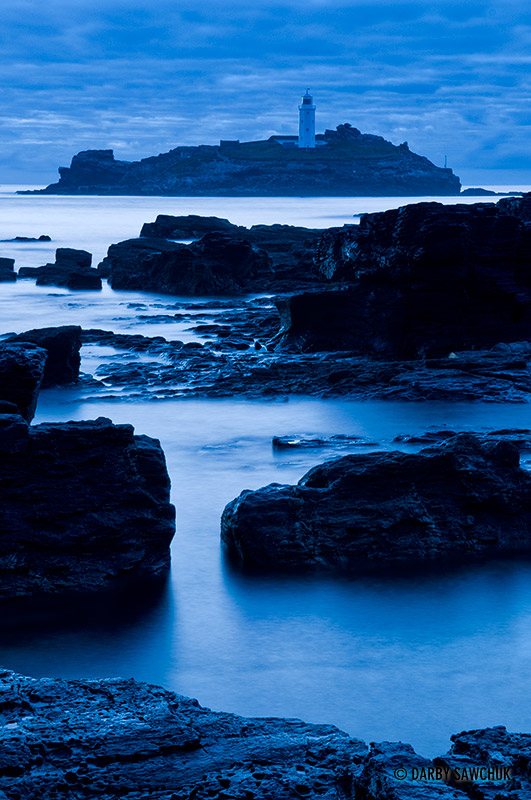 Leave a Reply
By continuing to use the site, you agree to the use of cookies. more information
The cookie settings on this website are set to "allow cookies" to give you the best browsing experience possible. If you continue to use this website without changing your cookie settings or you click "Accept" below then you are consenting to this.