Photo of the Day
This west-facing window on the Lady Chapel of Ely Cathedral caught the light of the descending sun in an extraordinary way. The whole window seemed to be set ablaze for a few moments as the sun neared the horizon. I've tried to capture just how bright the light looked, but I'm not sure a photograph can show just how brilliant it was.
Click to see the image on a black background: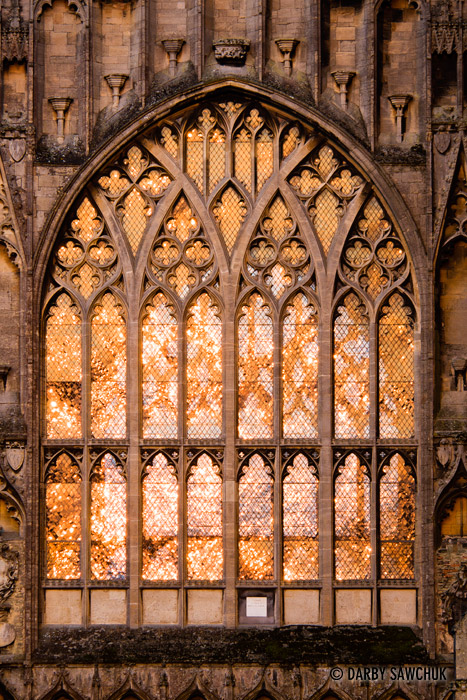 ---
Photo of the Day
Today's photo of the day comes from Croatia's cosmopolitan capital, Zagreb. The spires of Zagreb Cathedral poke themselves into the dusky, blue evening sky.
Click for a larger image: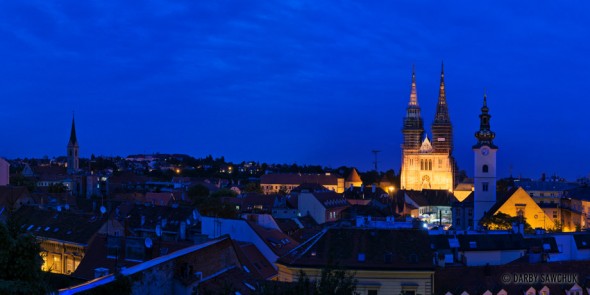 ---