Horseshoe Canyon Panorama
Photo of the Day
Today's image is another from my home province of Alberta and also near Drumheller. This is Horseshoe Canyon. It's stratified slopes make for interesting textures and the eroded canyon is a fun place for a walk in Dinosaur Country.
Click to see a larger image: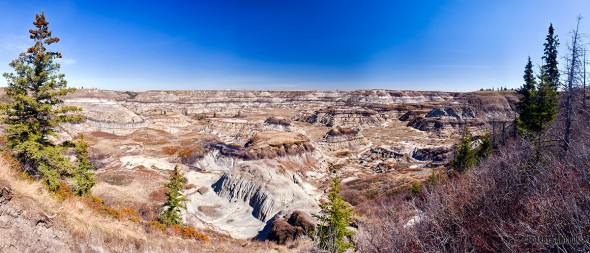 Leave a Reply
By continuing to use the site, you agree to the use of cookies. more information
The cookie settings on this website are set to "allow cookies" to give you the best browsing experience possible. If you continue to use this website without changing your cookie settings or you click "Accept" below then you are consenting to this.