Atlas Coal Mine Panorama
Photo of the Day
Scattered near the site of the Atlas Coal Mine near Drumheller, Alberta are all kinds of fun bits and bobs including these giant wheels. The entrance to the coal mine is visible on the right of this photo.
I've been on the grounds of the coal mine before (see my previous images here), but never done an underground visit. Next time I'm going that way, I should plan time for a stop.
Click to see a larger image: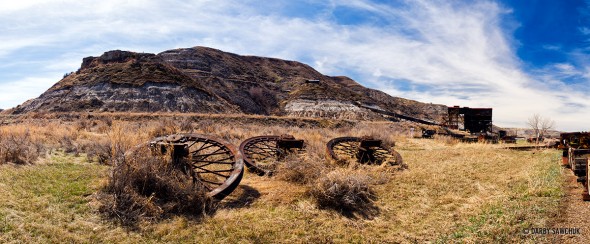 Leave a Reply
By continuing to use the site, you agree to the use of cookies. more information
The cookie settings on this website are set to "allow cookies" to give you the best browsing experience possible. If you continue to use this website without changing your cookie settings or you click "Accept" below then you are consenting to this.