Petra's Street of Facades
Photo of the Day
Clouds were a rarity on my trip to Jordan. Most days, the sky was a swath of blue interrupted only by the blazing sun.
Today's photo of the day shows one of the cloudier evenings I experienced there and still, it's only wispy, thin clouds obstructing my view of the stars. They certainly didn't prevent the moonlight from reaching the Street of Facades in Petra, a group of ancient tombs carved into the rocky hillside.
Click to see a larger image: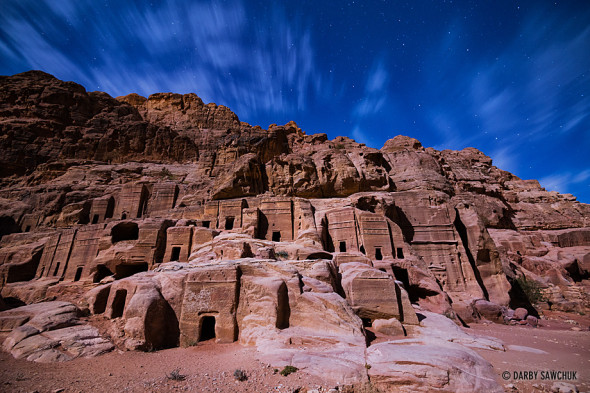 Leave a Reply
By continuing to use the site, you agree to the use of cookies. more information
The cookie settings on this website are set to "allow cookies" to give you the best browsing experience possible. If you continue to use this website without changing your cookie settings or you click "Accept" below then you are consenting to this.