Istanbul Sunrise
Photo of the Day
I woke early one morning in Istanbul to check out the view from one of the city's many terraces and I couldn't have been greeted by a better sunrise. This particular panorama frames the sun with the Hagia Sophia on the left and the Blue Mosque on the right.
Click to see a larger image: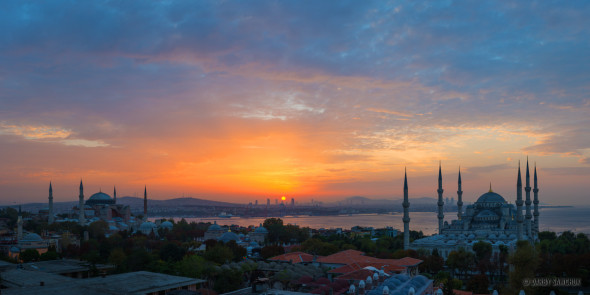 Leave a Reply
By continuing to use the site, you agree to the use of cookies. more information
The cookie settings on this website are set to "allow cookies" to give you the best browsing experience possible. If you continue to use this website without changing your cookie settings or you click "Accept" below then you are consenting to this.