Eilean Donan Castle Evening Panorama
Photo of the Day
Here's the last one for now from Eilean Donan Castle. This is also from from this evening that threatened to kick up a serious storm with these brooding clouds. The rains never came in force, so I was able to capture this without getting too wet, though I did have to clean off the lens a few times. Scotland's dramatic weather made for a colourful, moody background to this gorgeous location.
Click to see a larger image: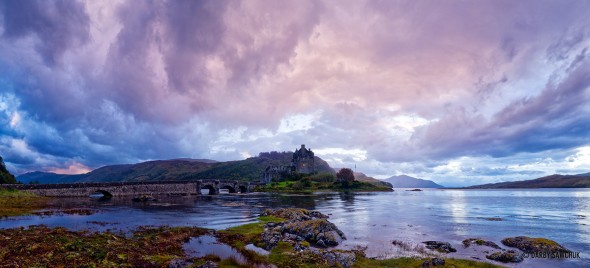 Leave a Reply
By continuing to use the site, you agree to the use of cookies. more information
The cookie settings on this website are set to "allow cookies" to give you the best browsing experience possible. If you continue to use this website without changing your cookie settings or you click "Accept" below then you are consenting to this.