Beneath Meknes' Koubbat as-Sufara
Photo of the Day
Koubbat as-Sufara is a hall that was once used for the reception of foreign ambassadors, but the creepy crypt below is an even better sight. Through it was only used for food storage, it has the atmosphere of somewhere more likely to be haunted than a simple granary.
There were very few visitors present during my time there, so it was relatively easy for me to run around popping off flash bursts to light this lengthy hall.
Click to see a larger image: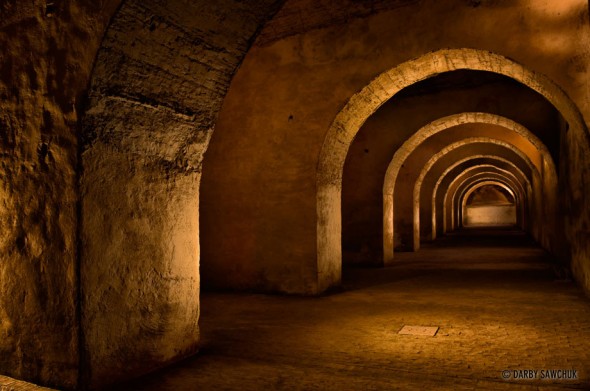 Leave a Reply
By continuing to use the site, you agree to the use of cookies. more information
The cookie settings on this website are set to "allow cookies" to give you the best browsing experience possible. If you continue to use this website without changing your cookie settings or you click "Accept" below then you are consenting to this.