Anyone travelling on Turkish Airlines this month will see a few my photos from Riga printed in Skylife Magazine, the airline's inflight magazine. And for those of us not fortunate to be travelling anywhere with them right now, there's also the option of viewing the Riga notes article online.
And if you're craving more images from that part of the world, hop on over to my gallery of photos from the Baltics or go even more in depth and check out the images from Riga in my archive.
As a bonus, here's a shot of the House of Blackheads in Old Riga.
Click to see a larger image: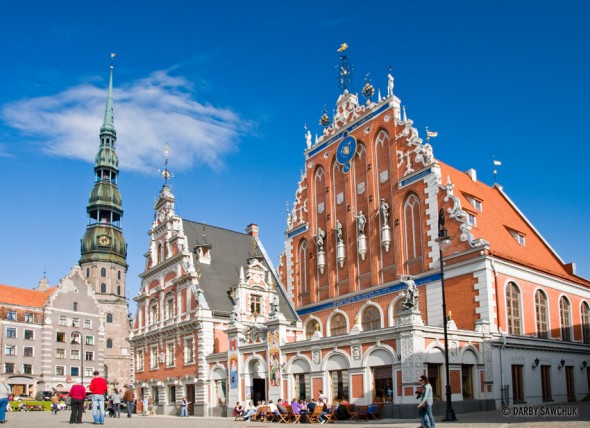 ---
Photo of the Day
Taken from a popular vantage point in Riga, Latvia atop St. Peter's Church, this shot was blessed by a beautiful day and good light that gave shape to the fantastic city below.
Click for a larger image:

---