Photo of the Day
There's little better than being able to wake up, walk outside and see a view like this. That's just what you can do if you're staying in Tadapani, Nepal whilst hiking the Ghorepani Loop.
Here, fellow lodgers at the local guesthouses have woken early to watch the first rays of the sunrise hit Mount Machhapuchchhre also know as Fish Tail for its distinctive double-summit shape.
Click to see a larger image: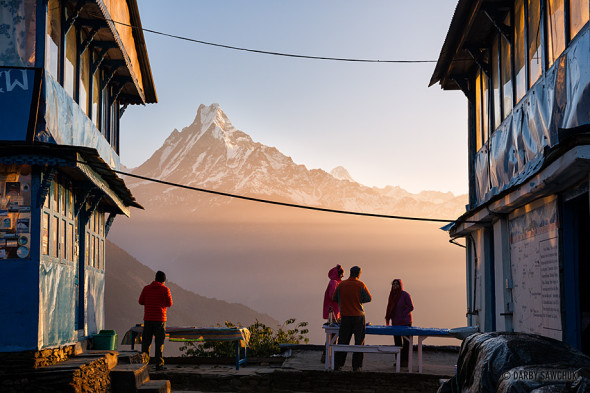 ---
Photo of the Day
There comes a point on the Everest trail when you find yourself incapable of properly watching your step because of the views. The mountains that were already towering above you somehow find a way to become ever more dramatic and iconic. Their permanently snowy peaks inspire awe and before too long, you have to stop not just because the altitude has made you breathless, but the view demands that you pause to appreciate it.
Here is one such view as Lhotse, the fourth tallest mountain in the world, rises behind a stupa built as a memorial to Tenzing Norgay above Namche Bazaar.
Click to see a larger image: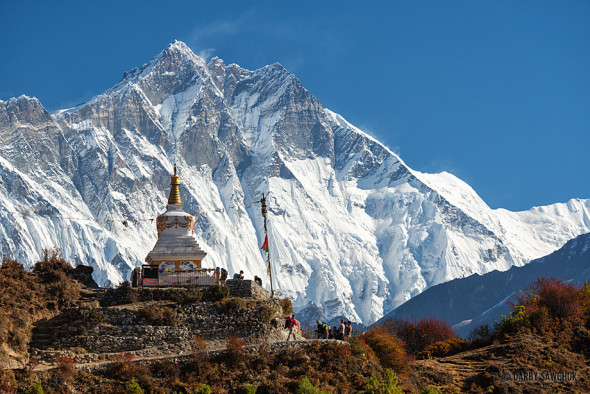 ---
Photo of the Day
It's been almost a year since I visited Nepal. That's far too long for me to have a cache of unshared photos from that wonderful country, so I'll try to rectify that over the next little while.
The highlight of the trip was standing with the Himalayas towering overhead. For this photo, I woke before dawn and hiked up from Namche Bazaar to a lookout point where I could watch the clouds roll up from the valley below. About a minute after taking this photo, I was enveloped in grey and couldn't see a thing.
Click to see a larger image: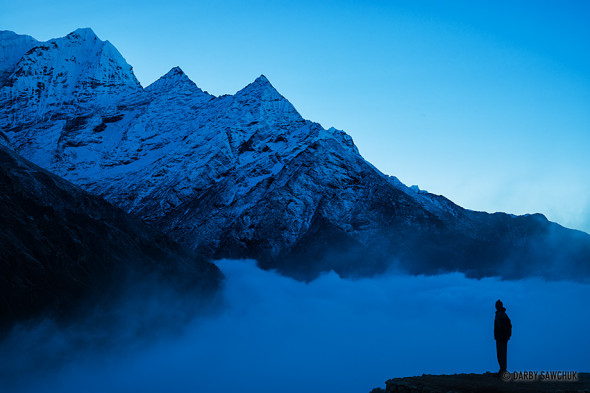 ---