Grand Canal Sunset
Photo of the Day
Today's photo of the day is another one from magical Venice. My full gallery of photos of Venice is now available for your viewing pleasure.
For this image below, I snuck through one of the narrow back alleys that seem to lead nowhere in an effort to find this view of the Grand Canal with the sun setting over it. After the alley widened nearer to the canal, I found a small restaurant/bar lived at the end of this tiny side street and its patrons were happily watching the skys colours reflect in the canal while sipping on a drink and dangling their feet off the jetty. What seemed like a secret to me was, of course, not so hidden for the locals.
Click to see a larger image: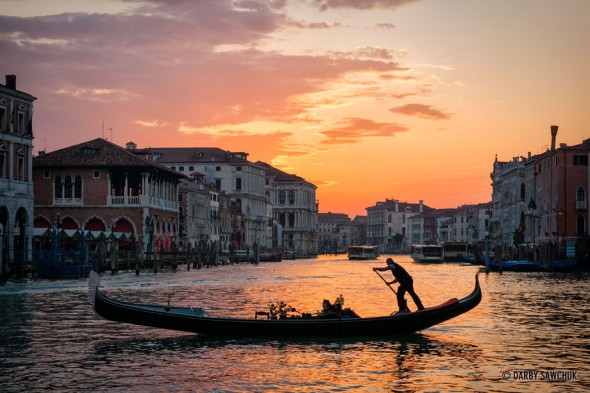 By continuing to use the site, you agree to the use of cookies. more information
The cookie settings on this website are set to "allow cookies" to give you the best browsing experience possible. If you continue to use this website without changing your cookie settings or you click "Accept" below then you are consenting to this.