Running through Venice
Photo of the Day
Of course, Venice has its share of picturesque scenes apart from canals. In today's photo of the day, a young boy sprints through Venice's narrow alleys while the sun creates dramatic light and shadow in the background.
Click to see the image on a dark background: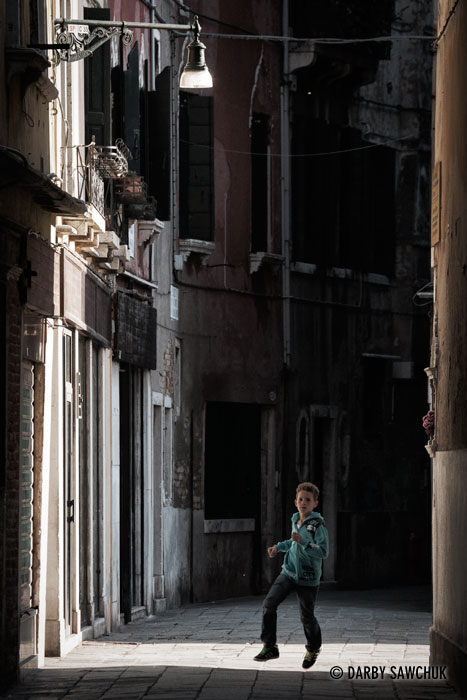 Leave a Reply
By continuing to use the site, you agree to the use of cookies. more information
The cookie settings on this website are set to "allow cookies" to give you the best browsing experience possible. If you continue to use this website without changing your cookie settings or you click "Accept" below then you are consenting to this.