Sligachan Bridge Panorama
Photo of the Day
On my way up to the Old Man of Storr to try to catch the sunrise, I was driving past one of my favourite sights on Skye and had to stop to catch the dawn breaking over the old bridge on the river Sligachan. Despite having gone past this place a number of times, this was the first where there was good light, so the Storr would have to wait a few moments.
I'm glad I did stop because the sunrise at the Old Man was lacklustre that day, so I happily took this as a consolation prize.
Click to see a larger image: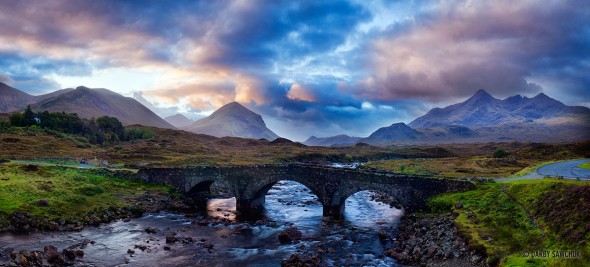 Leave a Reply
By continuing to use the site, you agree to the use of cookies. more information
The cookie settings on this website are set to "allow cookies" to give you the best browsing experience possible. If you continue to use this website without changing your cookie settings or you click "Accept" below then you are consenting to this.