Photo to Illustration to Zombie Killer
Thanks to online friend and illustrator extraordinaire dro, I learned that one of my photos was used as the inspiration for a piece for an indie comic called Grunts in which WWII soldiers battle the undead.
I took the photo at the Howarth 1940s weekend, one of the re-creationist festivals that seem to be popular here in the UK. It has now found it's way into a new form thanks to Urban Barbarian in this post.
Here is the original:
And here is the new, slightly-more-angry version: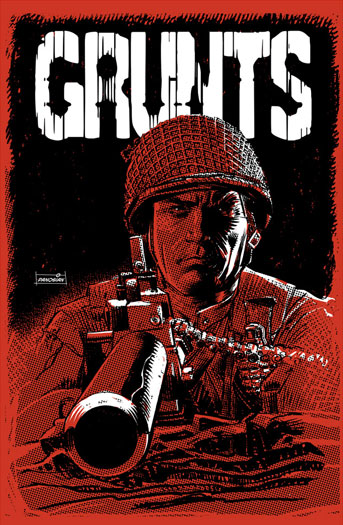 Leave a Reply
By continuing to use the site, you agree to the use of cookies. more information
The cookie settings on this website are set to "allow cookies" to give you the best browsing experience possible. If you continue to use this website without changing your cookie settings or you click "Accept" below then you are consenting to this.