Photos of Bakong in Cambodia
I have just posted a few more galleries of photos from Cambodia. Most of them were shot one gorgeous morning at Bakong temple in the Roluos group, West of Siem Reap.
Inside the moat of Bakong lies not only the ancient, crumbling temple, but also an elementary school with curious students and a practicing monastery with friendly monks willing to make your acquaintance.
Here are some samples from the galleries: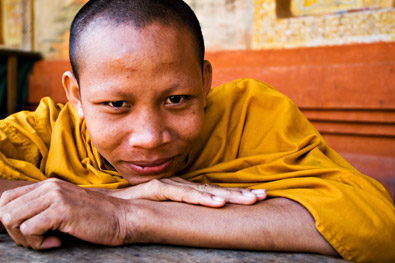 Leave a Reply
By continuing to use the site, you agree to the use of cookies. more information
The cookie settings on this website are set to "allow cookies" to give you the best browsing experience possible. If you continue to use this website without changing your cookie settings or you click "Accept" below then you are consenting to this.