Photo of the Day
These abandoned millstones sit at the base of Stanage Edge in Derbyshire near the village of Hathersage. Stanage Edge makes for a good walk with nice views of moors on one side and hills on the other, but these millstones are what captivated me.
Millstone manufacturing was a burgeoning industry in the Peak District in the 19th century and these stones are most likely a leftover from one of the factories in the area, long since shut down.
For me, there was something wonderfully mysterious about them. There was no evidence of any other structure around them – just the stones – so you naturally ask the question of how they got there.
Click to see a larger image: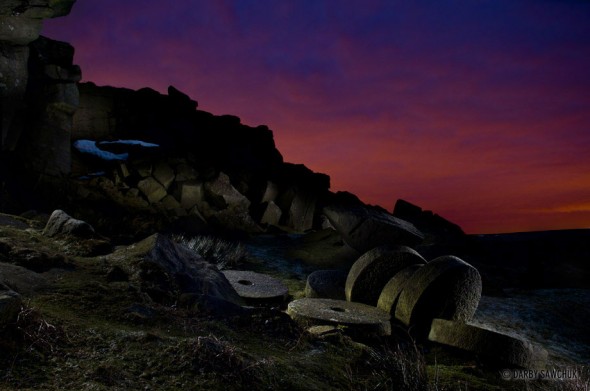 ---