---
---
---
Photo of the Day
On the way back from our most recent trip to Lincoln, we stopped at Longshaw Estates, a beautiful National Trust property that provides extensive opportunities for walkers to have a good stroll.
I immediately headed for the confines of Padley Gorge and peaty water cascading over mossy stones while emerald branches swayed overhead. There I found a few photo ops including the scene below.
I'll definitely have to go back and spend a longer time there and I'm guessing it's a pretty fine place to be when autumn arrives.
Click to see a larger image: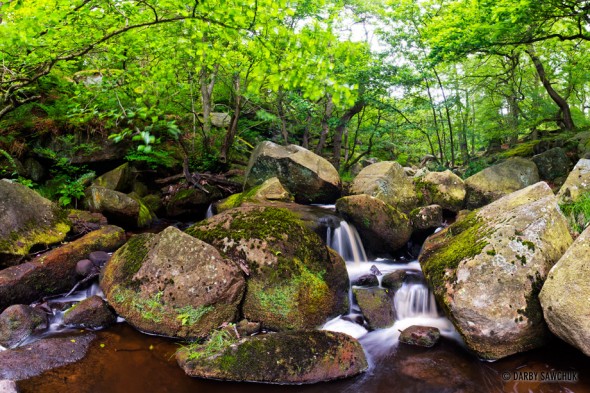 ---