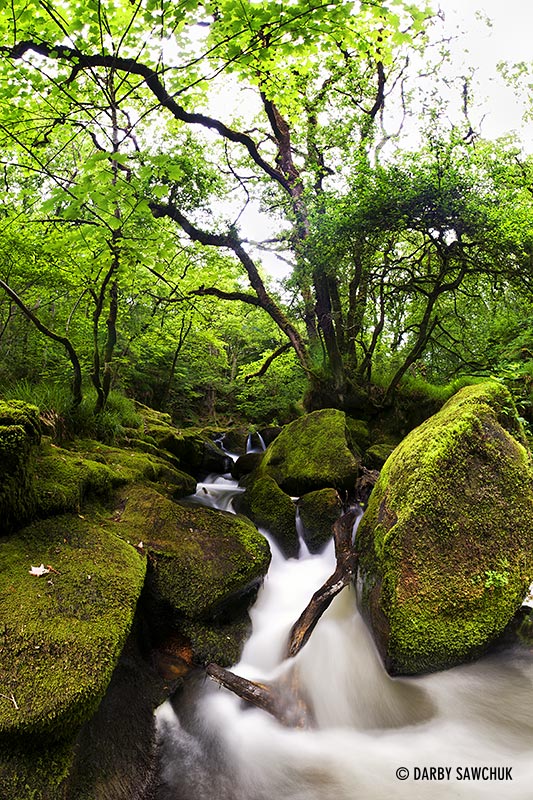 Today's image is another from Cornwall, specifically, a perfect spot called Golitha Falls.
As tranquil as could be, this perfect forest full of gnarled, moss-covered trees at the edge of Bodmin Moor is home to a babbling stretch of the river Fowey. It's a short walk, but every view along the way is picture perfect.
This shot, though it may not look it, is actually a panoramic stitch of about 15 images. I actually expected it to come out more horizontal than vertical, but this crop worked best of all. The scene really did sweep around me, but the resulting panorama doesn't necessarily capture that. That's not to say I'm unhappy with the shot. Far from it!
To get it, I did have to perch somewhat precariously on the edge of a rock, but the risk proved worthwhile.
Overcast days are good for shots like these. With less light on the scene, it's easier to get a longer shutter speed to blur the motion of the water and you also avoid any nasty hot spots on the ground.
---