---
---
---
---
---
---
---
---
---
---
---
---
---
---
Photo of the Day
Today, I begin a new series photo-of-the-day posts that run for the next little while. The images come from one of the more astonishing modern architectural sights I have witnessed: The City of Arts and Sciences in Valencia, Spain.
These photos are actually from a few years ago and one of the buildings, l'Àgora, was under construction during my visit, so I guess that means I'll have to go back and get more shots. What a shame that would be as I hardly had any fun at all wandering through this complex of magnificently designed buildings.
The site is designed by Santiago Calatrava and Félix Candela and looks like it should only exist somewhere in the distant future. The huge space is filled with unusual shapes and patterns, sweeping lines and giant, abstract forms. As a photographer, I felt like I was cheating – it seemed almost too east to take an interesting photo there.
This first image is of El Palau de les Arts Reina Sofia, an opera hall, but it might as well be the fortress of a sci-fi super villain.
Click to see the image on a black background: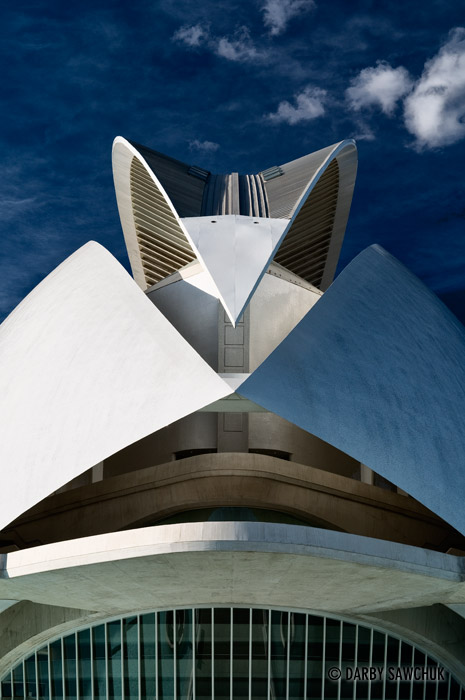 ---
---