Photos of Moneen and Bayside
Living in Manchester has its perks and one of the big ones it the city's love of music. The passion Mancunians have for music contributes greatly to the vibrance of the city even though the weather can often drag people down. Really, what better than a good rock show to lift your spirits on a rainy day?
And no one lifts spirits better than Moneen. For my first show since arriving in Manchester, I was happy to have some good old Canadian content. Playing at the Roadhouse, a small Manchester club, Moneen put on their usual high-energy performance (perhaps one of their best that I've seen) that culminated in lead singer Kenny Bridges' shorting of the club's main circuit. During the finale of "The Passing of America," Kenny's exuberance got the better of him after he had climbed up on the stage monitors and he thrust his guitar in between the ceiling and the lighting rack. When two electrical devices made contact that shouldn't have made contact, the whole club was plunged into silence and darkness. There were to be no encores…
Bayside and Attack in Black (another Canadian act) opened and both did a rockin' fine job. Most of the crowd had come for Bayside and happily chanted along through the whole set. I suspect Moneen made a bunch of fans out of the folks that stuck around to watch them bounce off the walls.
Moneen: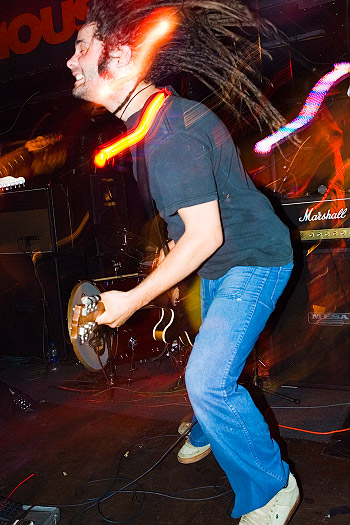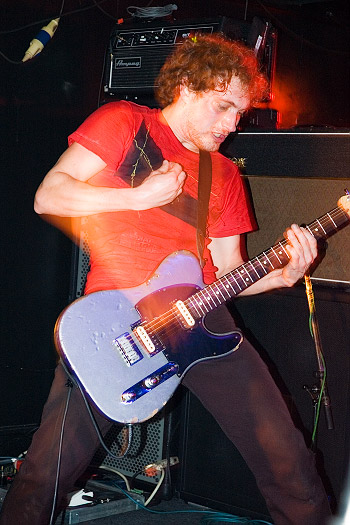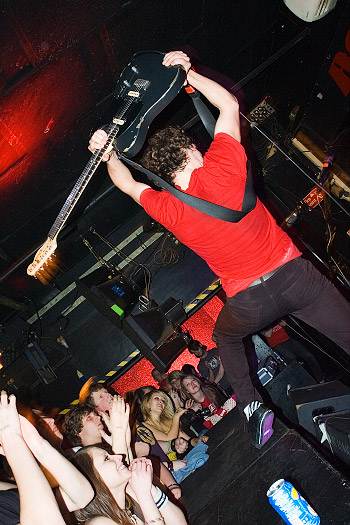 Bayside: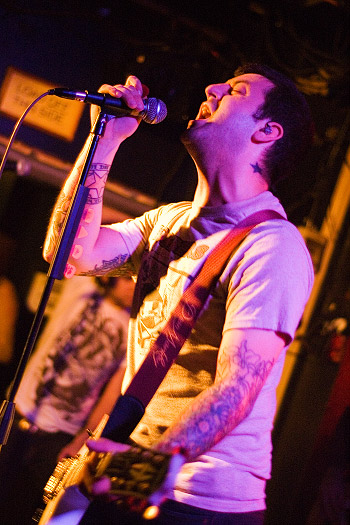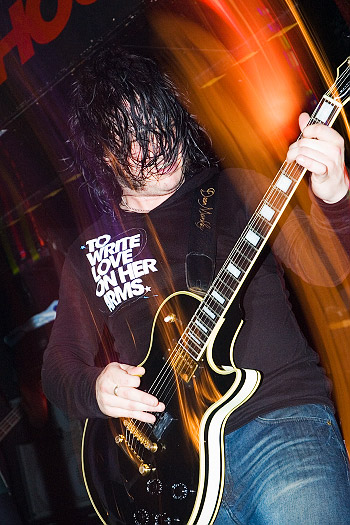 Attack In Black: