Photo of the Day
Okay, I know, I know. There's some waterfalls visible in this shot of a happy couple enjoying the sun and sights of the Plitvice Lakes. I forgot those little cascades were visible down there. I didn't lie, I just kind of messed up the truth. I hope you can forgive me.
Let's just forget it ever happened and imagine we are sitting on that perch up there and feeling as content and blissful as that couple must have been feeling at that moment.
Click for a larger image: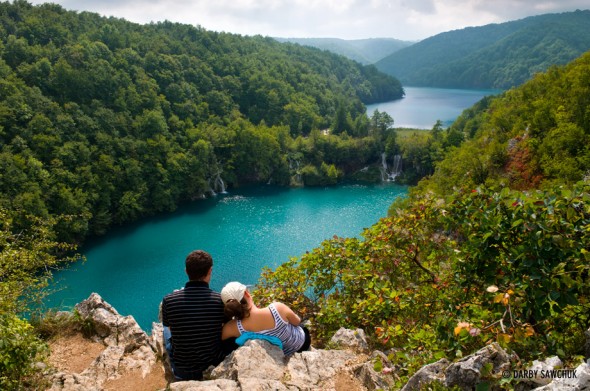 ---
Photo of the Day
The azure waters of the Plitvice Lakes vary their colour depending on the time of day and the weather, but you don't have to try too hard to see a brilliant blue like this one on Kozjak, the largest of the lakes.
Click for a larger image: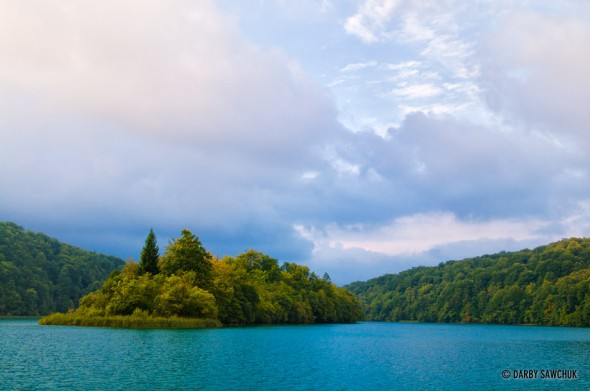 ---