---
---
---
---
Photo of the Day
Veliki Slap is is not just the largest in the Plitvice Lakes, it's the largest in Croatia – 78 metres of frothing fun. I did have to stitch together a number of images to get this vista thanks to its height.
I'll admit that this photo suffers a little from a lack of scale. It needs a tiny little human at the bottom to show just how big it really is, but one is allowed any closer than the point at which I was standing. That's for the best really. The park has done a great job of keeping the area pristine and I would hate to have to make exceptions just for little ol' me.
Wait for the next photo of the day to see what I mean. In it, I've pulled back (a lot!) to show just how huge the waterfall really is.
Click for a larger image: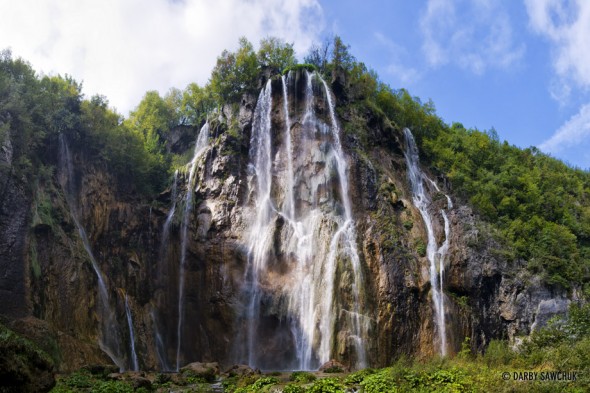 ---
---
---
---
---
---
---
---
---
---
---
---
---
---