Thankfully, the title of the image doesn't describe me. I may not be doing a lot of travelling at the minute, (but stay tuned, there may be a couple trips in the works) I'm keeping busy behind the camera.
Last night's bit of fun culminated in this shot of a burned out match: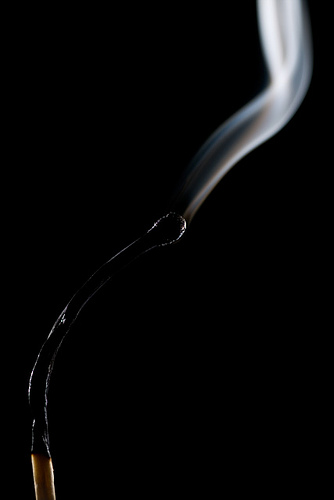 I have some lit ones as well and I'll likely show one of them off at another time, but for now, this one is my favourite. See it larger on flickr here.
Lighting info: Two sb-800s, both of them on low power, both of them snooted, left and right of the match and coming back towards camera.
---