Alley in Trogir, Croatia
As I mentioned previously, tiny Trogir is composed primarily of narrow alleys stuck in time. This particular vantage point was a favourite of mine. It must also be a favourite of a few other photographers since I had seen images from similar vantage points before.
I decided to go with a slightly different look for this one by stitching together a number of images to give a wider angle and when the stitching software had done its job, a square crop naturally fit.
My addiction for photos of aging European alleyways knows no bounds and Trogir was as good a place to get my fix as any.
Click for a slightly larger image: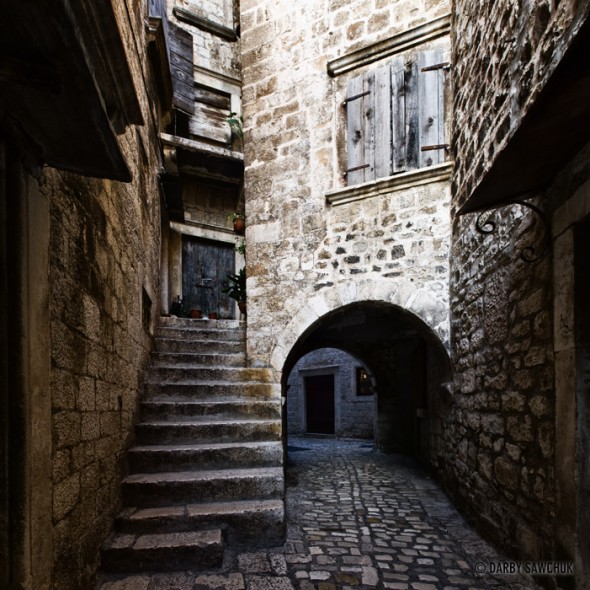 Leave a Reply
By continuing to use the site, you agree to the use of cookies. more information
The cookie settings on this website are set to "allow cookies" to give you the best browsing experience possible. If you continue to use this website without changing your cookie settings or you click "Accept" below then you are consenting to this.